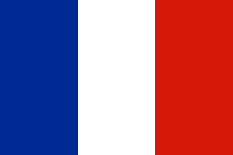 Click on the picture to go to the corresponding SWS episode
| | | | | | |
| --- | --- | --- | --- | --- | --- |
| StarWarSaga Episode I | StarWarSaga Episode II | StarWarSaga Episode III | StarWarSaga Episode IV | StarWarSaga Episode V | StarWarSaga Episode VI |

WARNING: Further to the availability of Celestia 1.5.0, some formula and demo scripts are to be modified, in between use celestia 1.4.1 being noted that both Celestia versions can cohabit onto the same computer
StarWarSaga Version 2 Installation
The StarWarSaga new version is just available on that site.
1 The StarWarSaga-ep1.zip file contains the basic pack. You can unzip it directly into the Celestia "Extras&quots; or "Extras/AddOns" folders.
2 The hires-ep1-dds.zip textures file contains the high resolution textures to replace some png one's located in the first basic pack (they have to be replaced manually) : For the high end PC configuration, the original Tatooine, Coruscant and Naboo png textures can be replaced by the dds ones located in the high resolution pack.
3 The scripts showing the story are adapted according to the Celestia version. To launch the script go to File then OpenScript. The scripts are located in the Winscript-ep1 folder for Windows and Linuxcript-ep1 for Linux.
The operating procedure is the same for the second episode. When it is unzipped, additional folders are added inside StarWarSaga. Be carefull to avoid crushing existing folders.
The new version of the first episode is located Here
The Hire textures Episode 1 are located Here (In fact, they are the same than the preceeding version)
The second episode version is located Here
The Second-epidsode Hires textures are located Here
Right click on the link, then "SAVE AS"
The vessels, models and creatures are copyright Georges Lucas film any commercial use being prohibited