To access the main page, please click here
This personal page introduces StarWarSaga the addon I realized for Celestia. It regroups most of the Georges Lucas films space vessels along with the main heros. It is a long work which has been started since several years. Today, just the first and the second episodes are finished and with the new 1.5.0 Celestia version most of the scripts are to be adapted. I hope to get some times to revise these two packs.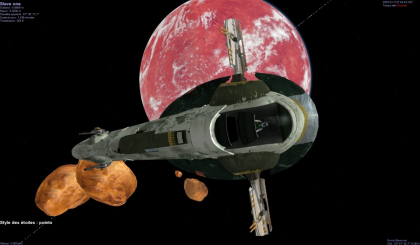 SLAVE ONE (Episode 2)
Most of the original vessels have been taken from the internet site scifi3d. The 3d models are not directly compatible with Celestia and a lot of transcoding are necessary to make them compatible with the most adapted 3ds format of Celestia. Then, after transcoding, some original textures are to be replaced or adapted to obtain more realistic effects... On the other side, the addon contains hundreds of vessels, locations and personages.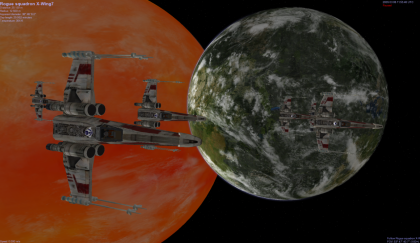 ATTAQUE DES X-WINGS (Episode 4)
I designed the planet textures with the Gimp under Linux, some of them are up to 16384 x 8192 high resolution dds format. Clicking on the left pictures, you will be able to look to each StarWarSaga episode status including demos files (cel scripts) which relate the saga in 3d animation.
To access the main page, please click here
Here is Back in USSR my addon on the Russian space vessels, please click here above to access the main page. Click Here for the pictures gallery and Here To download the packs. I have created this addon to relate some historical events concerning the Sovietic Space Conquest and to enrich the Celestia flotilla : Last addon Spoutnik 2-1.51 with Laika.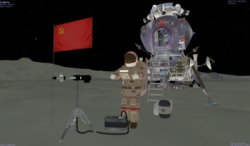 LUNIY KORABL (Pack N1-Lune)
Here is 2001 a Space Odyssey My addon on the Stanley Kubrick super-genius film (1968)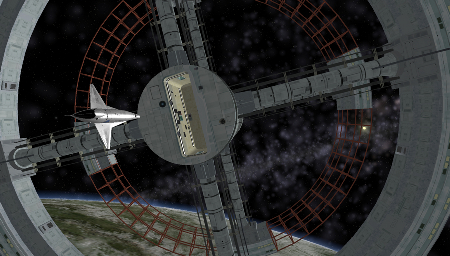 ADDON 2001 PAGE
The 2001 space odyssey film universe for Celestia 1.50 and 1.51
A new release in cmod format is now available.